The fourth package from Stephcuddles brings goodies related to embellishments.
A button tin! I definitely need one of these, as I fear I will quickly amass a large button collection.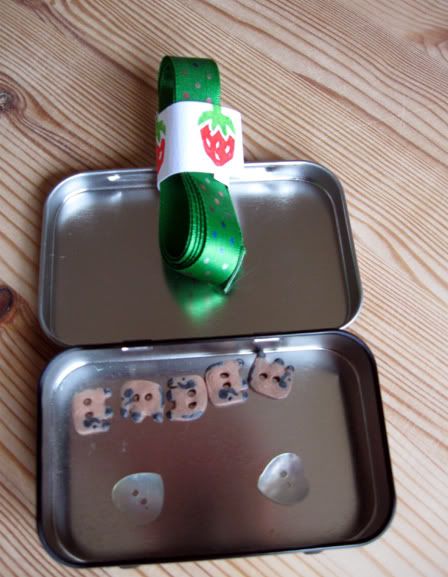 And inside, the beginnings of a button collection! Little clay elephants that have stolen my heart - I do love elephants - and some sweet little shell hearts. Other than these, I currently own two buttons, which will soon take their place in the tin with the rest. I also love the green spotted ribbon. What shall I use it for? Hmmm. I know I'll save the cute strawberry label after I find the use for the ribbon, though.
Close up of the adorable elephant buttons: