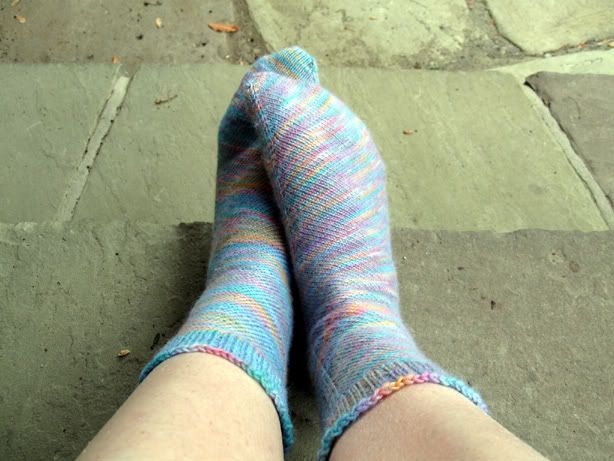 Pattern:
Skew
by Lana Holden
Yarn:
Elann Sock It To Me 4 ply, handdyed with Easter egg dyes.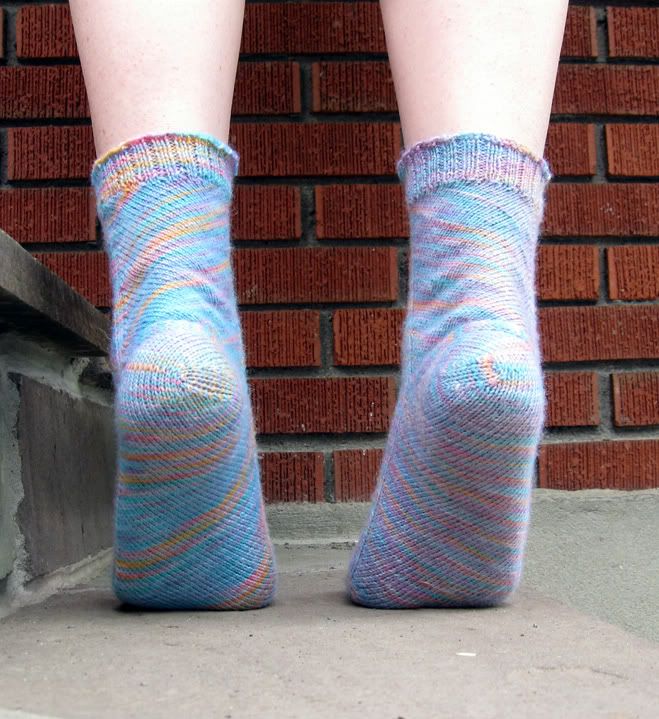 When I handpainted this yarn, I laid two skeins side by side, attempted to paint them in the same way, and hoped for the best. As you can see above, the right sock is very different from the left sock. One sock ended up much more purple/gray than the other when the dyes blended. These would have been good candidates for alternating skeins, but I enjoy mismatched socks, so I like them. Ultimately, it was super fun watching the colours knit up. Next time I knit this pattern, and there will be a next time, I'll use a yarn with longer colour repeats to take advantage of the neat construction.
My gauge was tight, so these are pretty snug, but they still fit. I think they'll stretch. As noted by most ravelry users, they are a bit tough to put on because of their construction, but it's not so bad. I had to add about 10 more rounds in the foot to get the right length, which seems to have worked. Next time, if my gauge is similarly tight, I would add length in the ankle as well.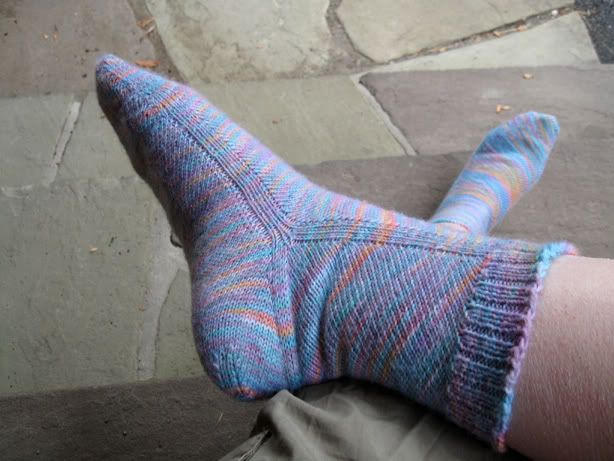 I could gush about the wild construction, but all that has been said. A super fun and surprisingly fast knit! Will knit again.