There are loads of knitting and fibre-related things I don't know how to do yet that I'd like to try. Designing/writing up a pattern is one. Steeking, instarsia, needle-felting, and double-knitting are others.
However, I suspect I'm not alone in wanting to learn to spin.
This is a load of handspun that I received as a gift. I've been gradually dyeing it and using it, but one day I want to be able to make something like it.
One thing that attracts me to crafty pursuits in general is the idea that I can produce beautiful and useful things myself. I like being able to make something from scratch. Since becoming a committed knitter, I decided that someday I want all my sweaters to be handmade. I'd also like to become a better sewer to be able to produce more of the rest of my clothes - but that's a whole other blog post.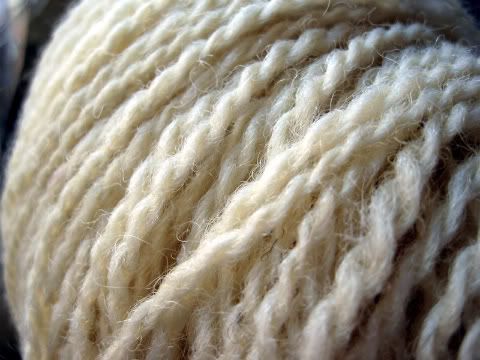 The logical progression of these thoughts is that I'd love to be able to make yarn to knit with. Being involved in another step in the creative process is really appealing to me. If (when) I learn to spin, I'll also have access to a variety of fibres that don't seem to be quite as available in mass produced yarn.
What is stopping me at the moment is fear of accumulated a fibre stash. But some day I'll get a drop-spindle and sign up for a spinning class.
knitcroblo4