Pattern: My So-Called Scarf, by Allison Isaacs
Yarn: Manos del Uruguay Silk Blend, (300 yd skein)
I cast on and bound off with 6 mm needles, but still got a little bit of flaring on the bind off end. I don't really care that much. For the body of the scarf I used 7 mm needles.
Because Manos Silk Blend is dkish weight, and I only had one skein (300 yds), I was a bit worried that my scarf would end up short, but when I ran out of yarn the scarf was a modest 160 cm (63 inches?). Nearly as tall as me, and plenty long to wrap around my neck.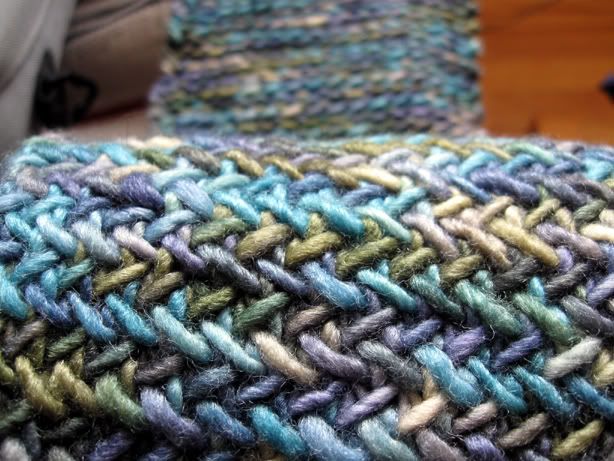 I think this will get a lot of wear. It's so incredibly soft (obviously), and I love the colors. I've been thinking of this scarf as an "
I miss the sea
" scarf, since the colours are rather oceanic.