The last 12 days have been full of adventures (and non-adventures) with one of my favourite people ever. But yesterday he went on his merry way and I'm being shocked out of vacation mode by classes and assignments.
I spent a day or so in Toronto exploring (
#58!
) while waiting for his plane to land, and afterwards. While I did poke my head into Lettuce Knit while wandering around Kensington Market, the only knitting content I can claim for my time in Toronto is this:
In Toronto, we wandered around being tourists
Appreciating detail
Witnessing a practice airshow
And relaxing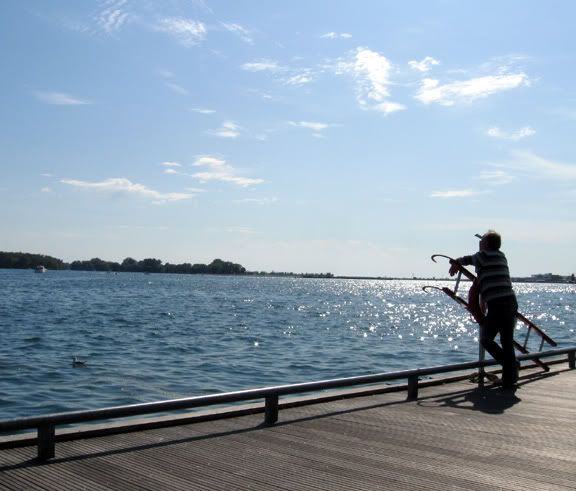 I received a beautiful gift from Venice
Lastly, saw some amusing graffiti on a tank in London (ON):
contains swears!
Wheeee! I'm excited for December already :)