Sometimes wrong sides are called wrong sides for a reason. I like to look at them anyway, to see what's hidden, and sometimes it's surprising.
I like the look of Decimal from the underside. Maybe I'll wear it inside-out...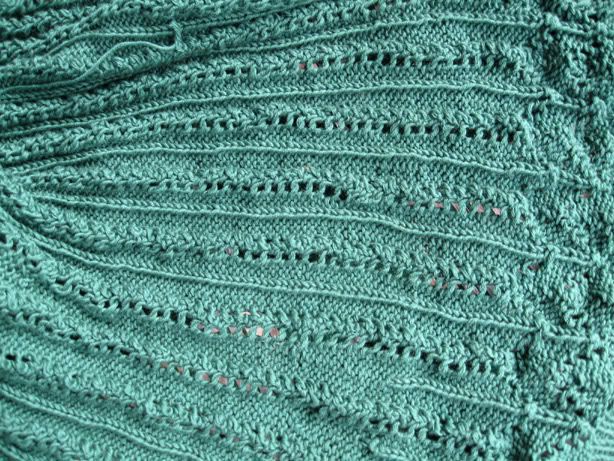 It's the raised knit ridges that do it. Or maybe the scribbly-looking SK2P bits. I just find it texturally interesting.