I made a thing, but not for me. It was for another socks/shawl swap, and it was a lot of fun. Last year I made someone else socks in exchange for a shawl; this year I am bored of making socks, so I made someone else a shawl to swap for socks.
Pattern:
Itaca
by Stephen West
Yarn:
Ito Kinu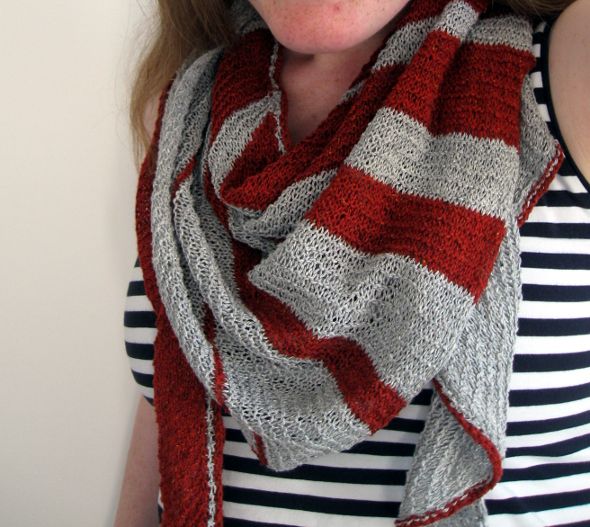 Notes:
I didn't add the shells / beads on the bind-off edge, but otherwise followed the pattern as written. The yarn is 100% tussah silk, and I really enjoyed working with it. It has a pleasant nubbly texture and a pretty depth of colour, in an almost tweed-y way.
I'm hesitant to commit to using it again, however; upon blocking, the shawl acquired a really strong musty smell. I'm told this sometimes happens to silk, though this definitely wasn't the 'fishy' smell that also sometimes happens with silk. Anyway, I managed to get the smell out, I think. I tried many things, but what seemed to work in the end was washing in regular laundry detergent (by hand) and rinsing in citric acid. Then hanging it outdoors for a few days. So, although I like the yarn, I have my reservations about it. Hopefully I just got a bad batch.
Next up, I'll show you what I received in return!
Linking up with
FO Friday
.