I think every year I vow to make myself more sweaters, since there are still sweater-shaped-gaps in my wardrobe. Thus, I was annoyed to realise that this is my first sweater of 2013, and it's already September! The last sweater I made for myself was my
purple classic raglan
last November.
Anyway. Better late than never, a cardigan for me.
I'm making the
Gnarled Oak Cardigan by Alana Dakos
using
New Lanark Pure Wool DK
in "Woodland." The colour is a bit less grey than the photo shows. To me it says MEADOW. It is heathered and has an impressive depth of colour, like many New Lanark colourways. In addition to green, there is yellow, purple, blue, and even red. I can't even try to hope to capture it in a photo, so you'll just have to take my word for it.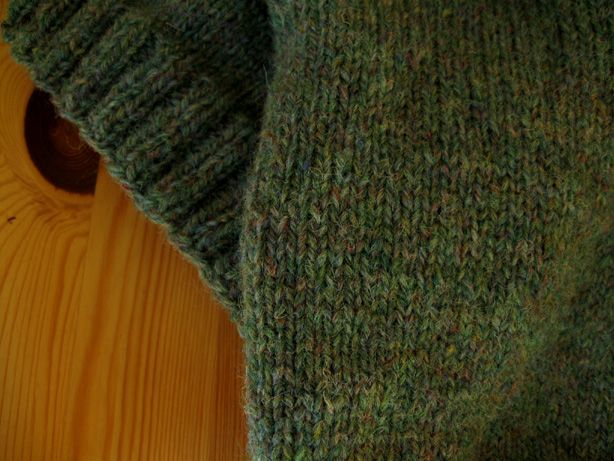 At the moment it is all stockinette, but I have deviated from the pattern significantly in an attempt to add shaping using Little Red in the City as a guide. A new challenge! Haha. We'll see how it turns out.