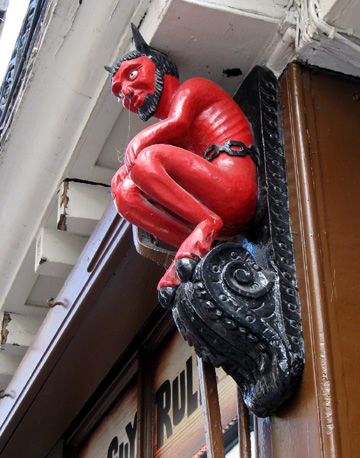 On Monday, we went to York for the day. I first went to York when I was about 12 on my first visit to the UK, and hadn't been back since. G had never been. I have lots of half-remembered memories about that trip, and it was interesting to see what came back to me. In York we met my mom, who is currently on tour in the UK, and she was able to fill in some of the memory gaps and details from that first trip as well.
Maybe it's the North American in me, but I love cities with medieval streets. There's nothing quite like them back home, where pretty much the oldest permanent structures date from the 1700s. It may be cheaper and more efficient to have straight roads and concrete, but it certainly isn't as charming.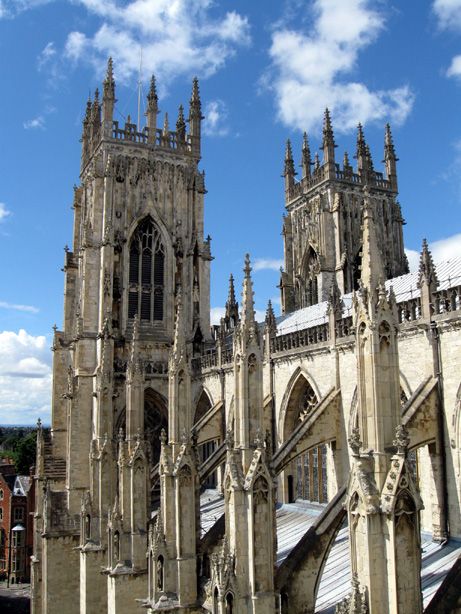 We paid a visit to York Minster and climbed all the way up the tower, as has become our habit when traveling. On that first trip to the UK, I remember going to the top of several cathedrals, but not in York. So there's a new memory added. I hope I never get tired of climbing to the top of things and looking down at the tiny world below.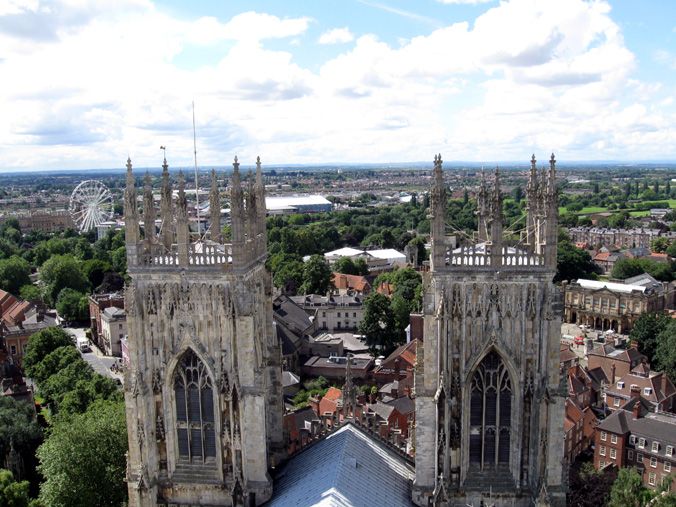 I remember walking on the city walls on my first visit - this time, as we walked on the walls, I imagined what it would be like to have such a monument in my backyard.
Like so many old European cities, York is a fabulous place to explore on foot, and that is my favourite kind of exploring. The old part of the city is compact enough that it is easy to get around, and it's not overwhelming for just a day trip. Of course, there's more to any place than what the tourists tend to focus on, and I certainly wouldn't mind spending more time there.
A crafter's visit to York would not be complete without a stop at
Duttons for Buttons
, but that adventure is for another post!