The
Bunting cardigan
for my little cousin-in-law is finally finished. It feels like ages since I finished anything! I'm very pleased with it, and I hope it fits the recipient this winter.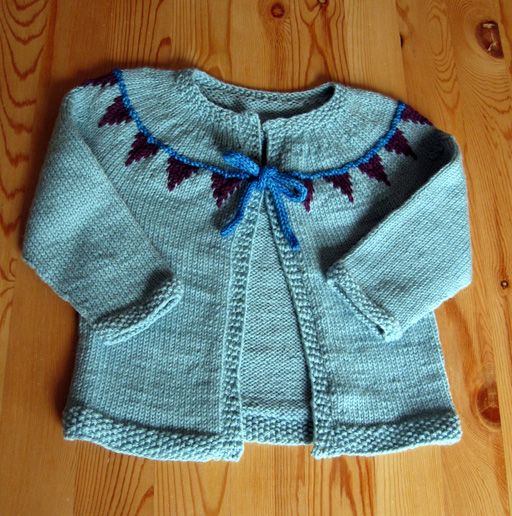 Pattern:
Sweet Bunting
by Laura Chau
Yarn:
Rowan Pure Wool DK. To avoid buying an entire ball of a third colour, I dyed a small amount of the main colour with some Wiltons icing dye.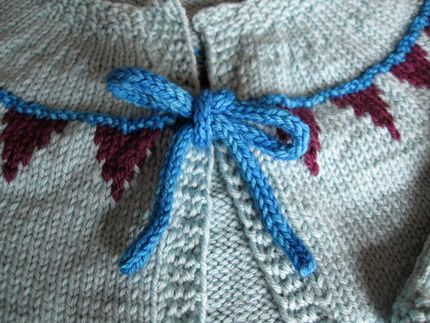 Notes:
As you can see, I didn't end up using buttons or anything. It's just too cute as it is, so hopefully it stays on the baby. There were no mods that I can think of. My colourwork is a bit lumpy in spots, though blocking mostly sorted it out. The underarm grafting is also kind of bulgy for some reason, but I'm hoping that's only because I photographed it flat - maybe worn it won't be so bulgy? Clearly I need to practice my kitchener stitch.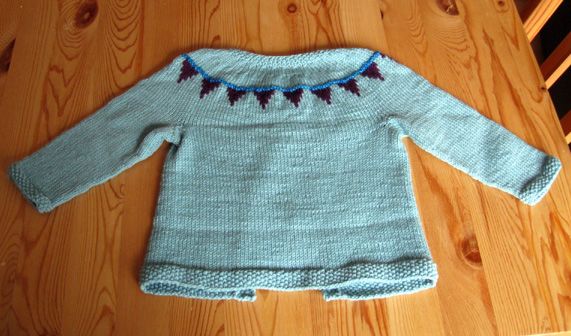 From this project I learned that I don't hate colourwork done flat in small doses, though I'd still rather do it in the round. Steeking, here I come! I also learned that I can't purl the English way. Also, that baby knits are adorable, but in sport weight they aren't necessarily super quick!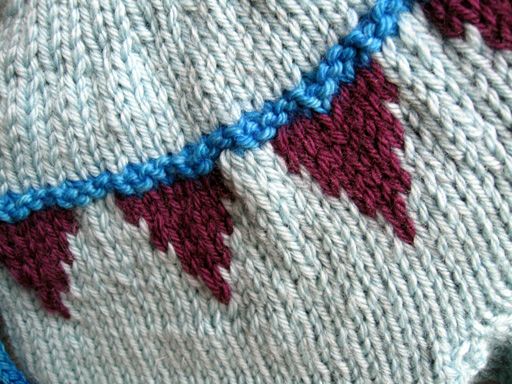 See more FOs via Tami's Amis!