Yesterday the Olympic torch relay came to Edinburgh.
We caught up with it in town. I'm ashamed to say I haven't a clue who the torchbearer we saw is. But everyone was pretty enthusiastic, with even the motorcyle cops that preceded and followed the procession arousing huge cheers.
What you don't see on the BBC torch-feed are all the sponsorship buses that head up the procession. It was a bit weird seeing these buses with cheerleaders standing up top, and people walking beside to hand out promotional goods... all this took probably twice the amount of time the torch was actually in view.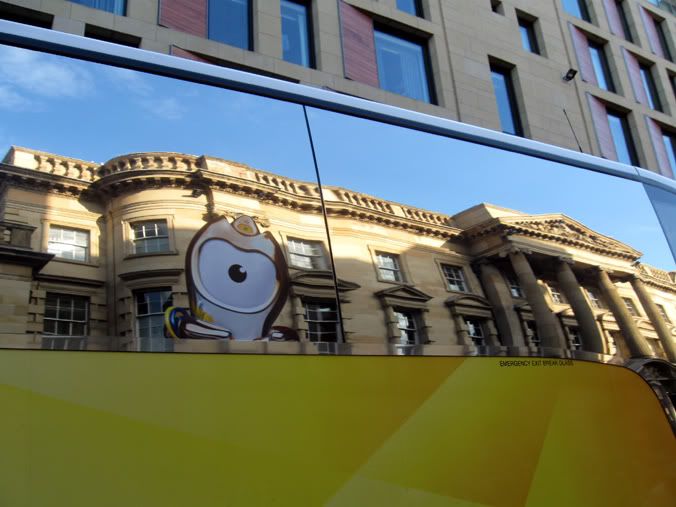 Most of my pictures are pretty terrible and blurry, or have other people's body parts obstructing the frame. However, I quite like this one I accidentally captured, with the reflection on one of the torch buses.