Cue the snow.
This morning we had a visitor. Please excuse blurry out-the-window shot.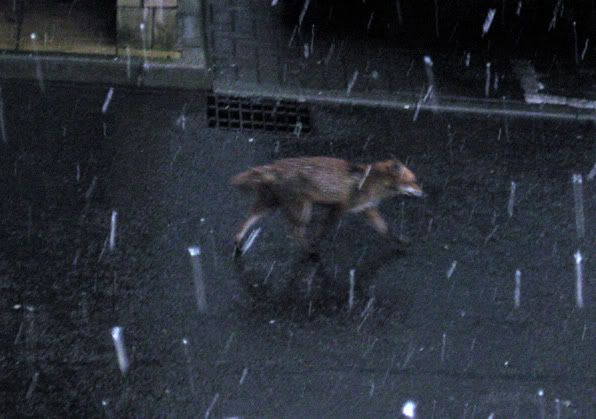 Our neighbour? I've seen more foxes since moving to Edinburgh than in my whole life.
By the time I made it out to take this picture, the snow had turned to rain, but there were some good fluffy flakes going for a while.