After seeing some gorgeous soft pretzels on
This Boy Knits
, I was struck by a desire to make my own. So I did. Except mine turned out more like un-pretzels.
A selection of mangled pretzels
Once I had formed the pretzels, they stuck so badly to the baking sheet that most of them got mangled as I tried to poach them. Next time I try this, I'll have to find a solution to this stickiness. Maybe my dough was too moist.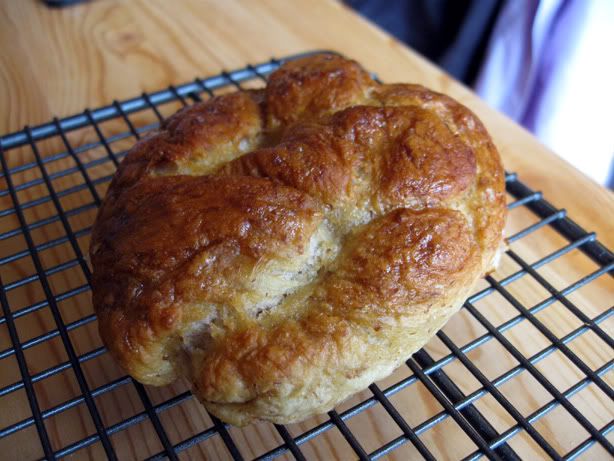 The ones that didn't fall apart completely swelled to become vaguely pretzel-y buns without holes. I suspect they didn't rise enough in the first rise? Maybe?
Anyway, they are very tasty despite their blobbiness!
Recipe from
Smitten Kitchen
.