It was too warm for a winter coat the other day, but too cold for no coat at all, so I put on my raincoat to keep out the wind.
Reaching into my pocket, I found a worn little seashell.
I guess I haven't worn my raincoat in a while, the last time being when I was in England over Christmas. I picked up this little fragment on a beach somewhere between Brixham and Torquay. Though it was a bit grim and gray, it was a fun walk.
Here are some photos from that day in January.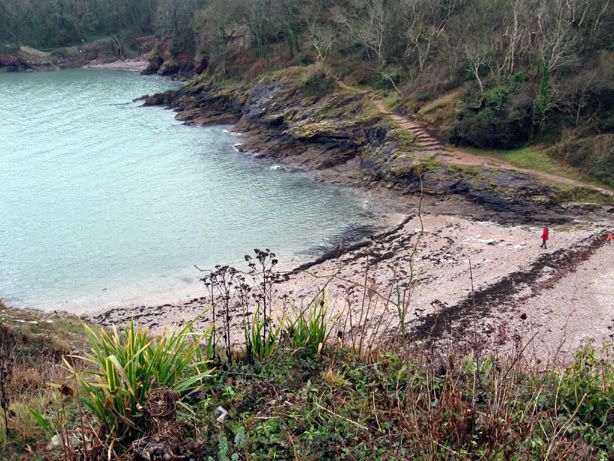 Staring down at unreal-coloured seawater.
Wondering who lived here, perched high on the hill overlooking the sea.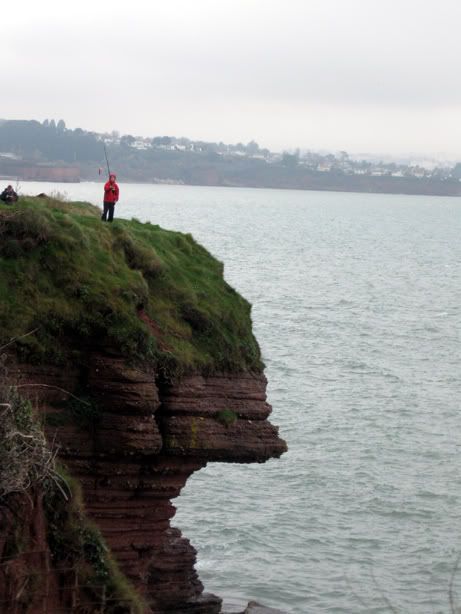 Fishing from the edge.
Happy memories, all because of a shell forgotten in a pocket.