It finally hit me exactly how much work I have to do in the next two weeks. Not a happy feeling, but I have lots of distracting new yarn to use for distracting new projects, which should help/hinder the process all the more.
So, there was no sunlight again today, but I took yarn photos anyway. It worked better than I thought it would.
My first Noro purchase. 2 skeins of Kureyon, colour #163 and #219. The picture above is actually nearly colour accurate. These are destined to become
Vortex
. This is my compromise: I love the look of the basic noro striped scarves, but I fear I'd never finish one. So, a hat with short rows and stripes and fun instead. I'm excited. Going to make the unpointy version.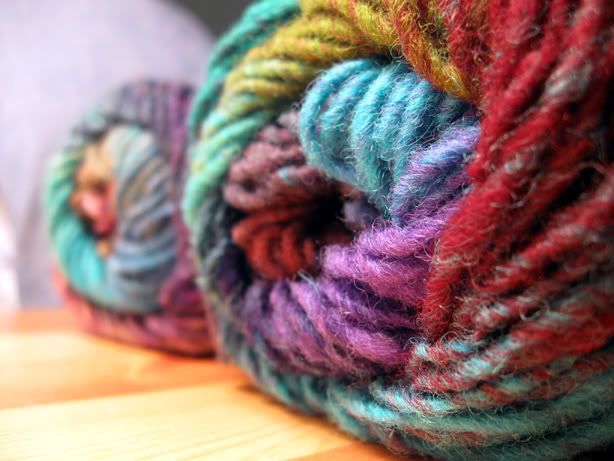 These colours are totally wrong, but I like the photo anyway.
Time will tell if the two colourways are contrast-y enough, but I've been assured not to worry and that Noro always finds a way.