Although there was no sign of any trick-or-treaters on the streets in my neighbourhood Saturday night, the Halloween aftermath Sunday morning was apparent.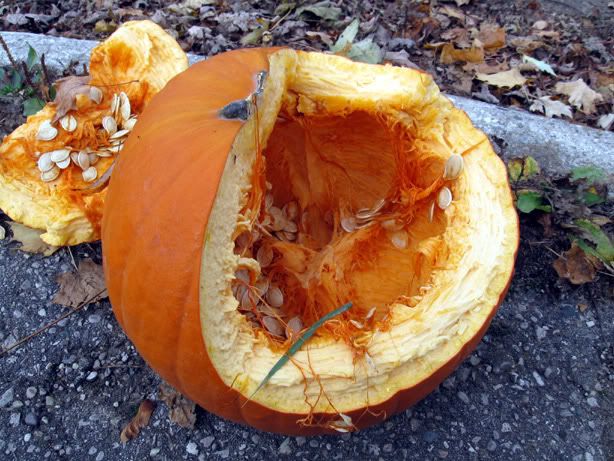 Good times.
There's some newly paved sidewalk in the area, and I've noticed that fallen leaves leave some colouring on it quite sharply. I'm going to call them leaf ghosts.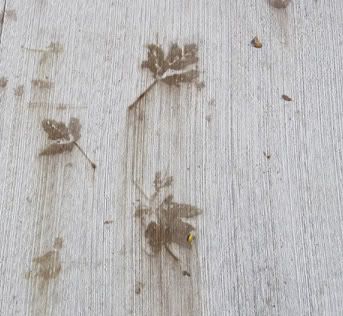 Upped the contrast a bit artificially on this one, but I like it. They remind me of fossils.
I feel like I should have some knitting content, but being a semi-monogamous knitter means my choices are limited. I've knit another few inches on my Vivian but it looks mostly the same. Oh, I've had an argument about the proper past tense form of "to knit," but that's doesn't provide interesting photos either. I'll work on it.