I finished knitting up the Debbie Bliss Fez, and here's an engimatic macro shot to prove it.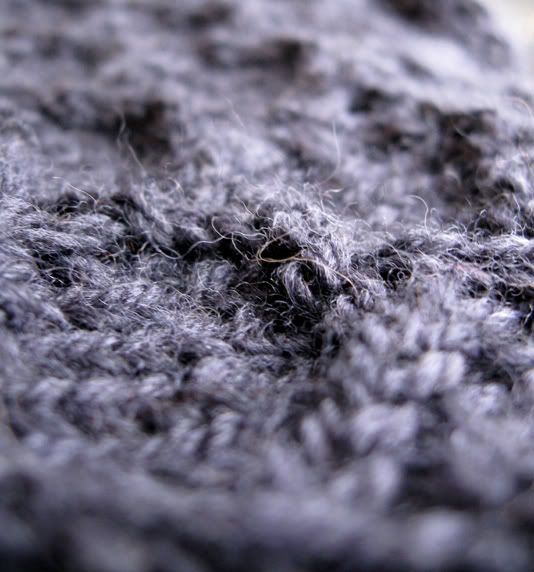 Those of you on Ravelry can click on the photo to see the project details, but for now this one's staying in the deep web. A successful improvised project, if I do say so myself: I should try this more often.
Fez is really soft, and it nearly disintegrated when I tinked back a few rows... Not a yarn that frogs particularly well.