There is some corn growing in our backyard, perhaps the result of an entrepreneurial squirrel or maybe it's a volunteer from our compost - we've had volunteer cantaloupe before.
Unfortunately, we only have one, so it won't reproduce.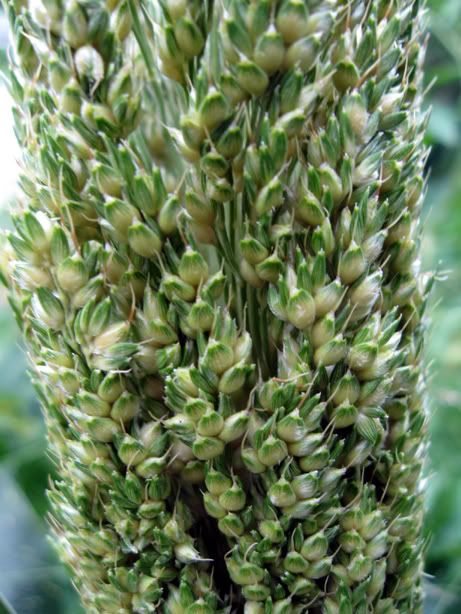 But still. Corn in my backyard! I've had fun watching it grow and taking pictures of its progress over the last little while.