I made this ages ago, but never showed it out of paranoia. Not that I honestly expected the recipient to read this blog, but I wanted to be careful.
Now that he has the hat snugly in his possession I'll show it off.
When I jokingly promised not to knit him anything for his birthday he said, "ACTUALLY..." and mentioned he could use a "non-pointy" hat. So he even gave me tacit permission. THAT'S what I like to hear.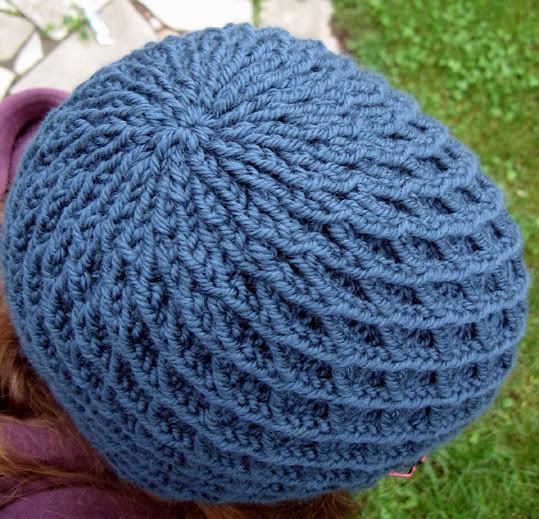 The colour is not quite right in the above photo, but the one below is closer.
Koolhaas
by Jared Flood
Mission Falls 1824 Wool
Although I made it for a man, I only did 4 repeats of the cable pattern because otherwise it would have been massive. I loved making this. I used
Grumperina's tutorial
for cables without a needle: super helpful. I may never use a cable needle again, for mini-cables at least. I love everything about this hat. The Mission Falls was so nice and soft to knit with, although I do fear it will pill. Given the recipient lives in balmy Devon, I don't expect the hat will get too much use except when he is visiting me in the Frozen North, so hopefully it will hold up well enough.
I want to make one for me, now!